SOCIAL INNOVATION ACCELERATOR LEADERS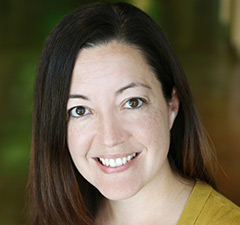 READERS 2 LEADERS

Norma Nelson
Norma Nelson has worked in education on one street – West Dallas' Singleton Boulevard – for the last 14 years! For 8 years, Norma worked as a teacher and assistant principal in a neighborhood school and saw barriers to success that campuses and their students face without the funding and other resources they need. She then realized she had a passion for working on systems-level changes to figure out and address root causes of these issues and inequalities.
Norma was a member of the Leadership ISD Class of 2018 and Dallas Public Voices 2018 cohort.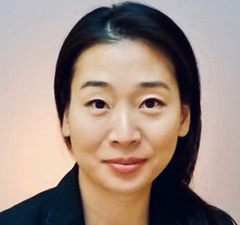 Dr. HaeSung Han is a Licensed Clinical and Forensic Psychologist and a Board Certified, Nationally Registered Art Therapist. She received her master's and doctoral degree in clinical psychology from George Washington University and also received a master's degree in art therapy from New York University. She completed her post-doctoral fellowship in forensic psychology at Audrey Hepburn Children's House, Hackensack University Medical Center in the field of child maltreatment. She completed two post-graduate certificate programs: one in international trauma studies from Columbia University and the other in civil and criminal forensic psychology from Montclair State University.
Dr. Han has extensive experience working with individuals exposed to complex trauma including domestic violence, child maltreatment, and commercial sexual exploitation/sex trafficking. She has worked in forensic, hospital, outpatient and school-settings in NY, NJ, VA, DC, MA, and TX. She is certified in Trauma-Focused Cognitive Behavioral Therapy (TF-CBT) and is trained in Dialectical Behavior Therapy (DBT) and DBT-PE (Prolonged Exposure for the treatment of PTSD).
Prior to co-founding POETIC, Dr. Han was the clinical director at Dallas County Juvenile Department, Letot Girls Residential Center.
Dr. Han serves on the board of North Texas Art Therapy Association and is a recipient of the 2019 Young Leadership Award by the Texas Women's Foundation.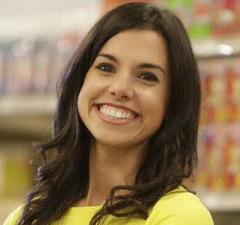 Jennifer spent the first decade of her career working in corporate business development and client relations with Fortune 500 companies. Jennifer was trusted to lead multi-million dollar shopper and retail marketing projects for Walmart, Procter & Gamble, PepsiCo, LG Electronics, Estee Lauder and more. Prior to co-founding POETIC, Jennifer had the privilege of being on the launch team for Shoptology, a creative shopper engagement start-up in the Project: Worldwide network based in Plano. She worked for three years on the founding team building the successful agency and fostering client relationships with companies like Walmart, PepsiCo and Dean Foods. She entered the anti-trafficking space full-time in 2016. Along with her experience in business management and storytelling, Jennifer is an award-winning grant writer and led a record-breaking Dallas luncheon event raising over $1MM+ in net proceeds. Jennifer holds a B.A. in English Literature and Interdisciplinary Writing from Colgate University.
Jennifer is a member of the 2018 – 2019 Mayor's Star Council.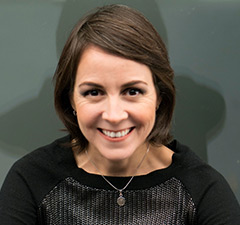 ROSA ES ROJO

Aideé Granados
Aideé Granados is the Founder and CEO of Rosa Es Rojo, Inc. In January 2012, Aideé moved from Mexico City to the DFW Metroplex area. A graduate of Tecnologico de Monterrey in Mexico, Aidee earned her BA in Business Administration and Master of Arts degree in Education. She is certified as Health Coach from the Institute of Integrative Nutrition of New York.
Having lost her grandmother, mother, father and stepmom to cancer, and after being a cancer survivor herself, Aideé foundied Rosa Es Rojo in 2016 to share her wealth of knowledge and experience professionally. While living her cancer journey, she recognized the need for more health and wellness resources for Latinas as a high-risk cancer population. Aideé became passionate about helping Latinas to SuperVive, not just survive cancer.
As a wellness advocate for the Latino women community, Aideé has been recognized as a 2019 Dallas Minority Business Leader Award - Community Advocate Winner by the Dallas Business Journal. She also has earned the 2019 South By Southwest (SXSW®) Community Service Award.
Always true to her heritage, Aideé is empowering more Latinas to make healthier choices, be more productive and in the end, be much happier. Aideé currently lives in Little Elm, TX with her husband Nathan and their daughter María-Andrea.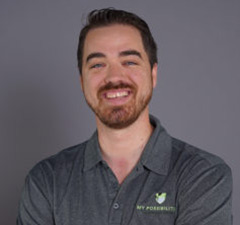 MY POSSIBILITIES

Michael Thomas
Michael Thomas is a graduate of Southern Methodist University with degrees in Philosophy and Religious Studies. In 2006, Michael began his non-profit career as a Program Coordinator with the Muscular Dystrophy Association (MDA) in Corpus Christi, Texas. He then became Assistant Director of MDA in Las Vegas, Nevada, before moving on to Opportunity Village, an organization dedicated to vocational training for adults with disabilities in Southern Nevada. In 2010, Michael returned to Texas and joined My Possibilities as the Executive Director. In the past 9 years, the organization has grown from serving 30 families each week to over 600 and is a leader for continuing education for adults with cognitive disabilities. Michael has many plans to spread the My Possibilities' mission: To "courageously and relentlessly pursue the full, untapped possibilities of our Hugely Important People, making every day count."
Michael was a TEDxPlano speaker in 2015, participated in Leadership Plano in 2011, Leadership North Texas in 2013, served on the Plano Chamber of Commerce Board of Directors, City of Plano Community Relations Committee in 2013-2014 and the City of Plano Planning & Zoning Commission 2017-Current.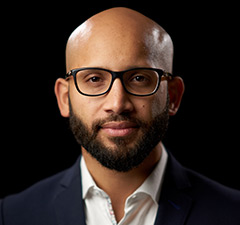 STUDENT SUCCESS AGENCY

EJ Carrion
EJ grew up in low-income communities and a single-parent home. He quickly began falling behind academically, but after a powerful life-changing event, EJ used the wake-up call to transform his trajectory and future. He eventually graduated from high school and went on to receive a prestigious Bill Gates Scholarship that he used to become the first college graduate in his family.
EJ is the cofounder and CEO of Student Success Agency, a premier academic training organization that pairs teens with near-peer advisors to help improve their high school-to-college transitional skills and help them succeed in the real world. The Student Success Agency serves students across the US, and was awarded the Impact Award.
EJ is a top youth speaker, best-selling author, successful entrepreneur, and preeminent though-leader on student success. EJ was listed in the Forbes 30 under 30 list in 2018.